REPEL THOSE PESKY MOSQUITOES
Here at Redland Farms we grow some of the best mosquito repelling plants on the market. From herbs to pretty flowers, we have options for everyone. Keep these little nuisances from attacking by having these plants around.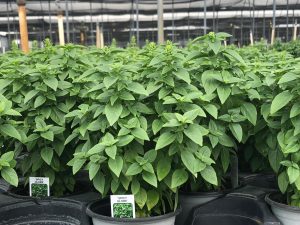 Basil
Ocimum Basilicum
---
Basil is rich in flavor, fragrance and it keeps the mosquitoes at bay; you can't go wrong with it. Not only is Basil helpful outside but in the kitchen as well; use it to spruce up your meals. There are so  many varieties to choose from Thai, Spicy Globe, Italian, etc. This Low maintenance herb loves the sunlight and water when soil feels dry.
** Intended for human consumption.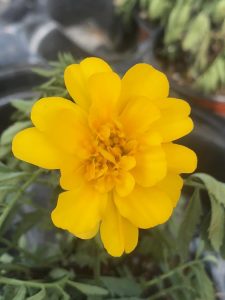 Marigolds
Tagetes
If you want a pop of color and a mosquito repellent Marigolds are one of the best flowering plant for the job. Many use this plant to brighten up vegetable gardens, attract butterflies and of course repel those pesky mosquitoes. This plant normally comes in red, orange and yellow with multiple varieties such as Durango, Little Hero and Inca.
Marigolds love the sun just water when soil feels dry, try to keep them in well drained soil.
**Not intended for human consumption.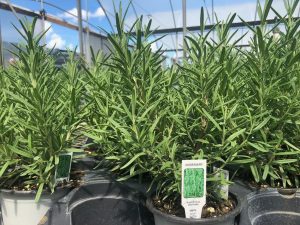 Rosemary
Rosmarinus officinalis
Rosemary is a quadruple threat it repels mosquitoes, is edible and attracts butterflies. What more could you need? Well they make for cute hedges as well,  growing up to 5 feet tall.
With plenty of sun and only watering when soil  is dry, Rosemary will be your best friend inside the kitchen and outside.
If keeping plant indoors keep near well light window, watering more often. But never let Rosemary soak in water, that leads to rotting.
**Intended for human consumption.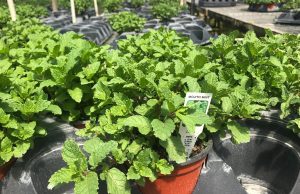 Mint
Mentha
Yet another herb, the Mint will give any meal or beverage a fresh taste. This sun lover will keep the mosquitoes away all while leaving a fresh scent to the area.
Give Mint plenty of  sun light and  water generously and it will thrive. Like the other herbs, keep in well drained soil.
**Intended for human consumption.